The Baton Rouge International Folk Dancers or BRIFD was created as a non-profit organization in January of 1989.  BRIFD was built on a foundation of 20 years of recreational folk dancing in Baton Rouge, which began under the leadership of Vonnie Brown and had existed under several names and at several locations over that time.  BRIFD exists for the following purposes: to introduce and promote folk dances from around the world to the Baton Rouge community; to encourage local awareness of international cultural heritages in the area of dance; to teach folk dances from around the world to interested persons; to perform and demonstrate to the community, dances from around the world including costumes, music, and authentic dance movements; and to offer recreational, educational and personal enjoyment to the people of the Baton Rouge community with regular occasions for participating in international folk dancing.

BRIFD has performed international folk dances at a variety of festivals and other events including the Baton Rouge Earth Day and Heritage Festival, Asphodel Plantation, Ponchatoula Octoberfests, and Louisiana State University's International Hospitality celebration.

Presently, the Baton Rouge International Folk Dancers meet on 
Friday nights at 7:30 PM
, except on holidays and during July-August, at the 
Huey P. Long Fieldhouse
   (click link for interactive map) on the corner of Fieldhouse and Cypress Drives (across from the Indian Mounds at the west end of Dalrymple Drive) on the campus of Louisiana State University.  The last Friday of the month is reserved for party night with special programs and potluck food and drink. 
 Beginners are welcome and no partner is needed! 

 For further information contact:

Jim and Idabelle Burke      (225) 766-0517


Bill LeBlanc                        (225) 337-9055

Dugan Sabins                    (225) 766-4060

Rey Del Castillo                 (225) 769-3315 
  Baton Rouge International Folk Dancers

This page was last updated on: November 14, 2018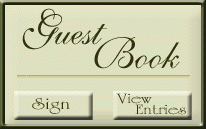 Now Playing-

"La Bastringue" (French Canadian)

Note -if the Calendar page doesn't open, use your browser 'refresh' button or 'Control' + 'Refresh"

It is time for our annual  BRIFD Halloween/Oktoberfest party this Friday, October 26 at the LSU Huey Long Fieldhouse Dance Studio at 7:30 .  So dig out those Halloween style costumes or Austrian/ German dress.   At previous events, we have seen some interesting scary and not so scary ones for Halloween and some Dirndls and Lederhosen or other similar dress for the Oktoberfest part.  But everyone is welcome however you want to dress just more fun of you have something in style.  And bring your goodies and drinks to share with the revelers.

 And to keep your attention and dancing interest for the rest of the year:  we will be dancing November 2, 9, 16 and 30th.   We will not be dancing Friday, November 23rd, however, which is the day after Thanksgiving.  And for December it looks like the 7th and 14th are set if we have enough people who can make those dates.  And also there is a plan for some special Christmas English Country Dancing at a regular BRIFD Friday night before the end of the year.  So get up for that and more information will be sent at a later date.

NOTE - TIME CHANGE Nov 9 & 16

Due to Basketball games & parking issues, Dancing on these two nites will be 6p - 8:30p allowing for better parking options and missing post-game traffic

See Calendar for schedule thru January 11

(each weekly link is clickable for details)