The Baton Rouge International Folk Dancers or BRIFD was created as a non-profit organization in January of 1989.  BRIFD was built on a foundation of 20 years of recreational folk dancing in Baton Rouge, which began under the leadership of Vonnie Brown and had existed under several names and at several locations over that time.  BRIFD exists for the following purposes: to introduce and promote folk dances from around the world to the Baton Rouge community; to encourage local awareness of international cultural heritages in the area of dance; to teach folk dances from around the world to interested persons; to perform and demonstrate to the community, dances from around the world including costumes, music, and authentic dance movements; and to offer recreational, educational and personal enjoyment to the people of the Baton Rouge community with regular occasions for participating in international folk dancing.

BRIFD has performed international folk dances at a variety of festivals and other events including the Baton Rouge Earth Day and Heritage Festival, Asphodel Plantation, Ponchatoula Octoberfests, and Louisiana State University's International Hospitality celebration.

Presently, the Baton Rouge International Folk Dancers meet on
Friday nights at 7:30 PM
, except on holidays and during July-August, at the
Huey P. Long Fieldhouse
  (click link for interactive map) on the corner of Fieldhouse and Cypress Drives (across from the Indian Mounds at the west end of Dalrymple Drive) on the campus of Louisiana State University.  The last Friday of the month is reserved for party night with special programs and potluck food and drink.
Beginners are welcome and no partner is needed!

For further information contact:


Jim and Idabelle Burke      (225) 766-0517

Bill LeBlanc                        (225) 337-9055

Dugan Sabins                    (225) 766-4060

Rey Del Castillo                 (225) 769-3315

  Baton Rouge International Folk Dancers

This page was last updated on: November 7, 2017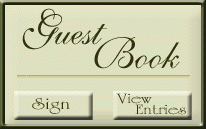 Now Playing-

"La Bastringue" (French Canadian)

Note -if the Calendar page doesn't open, use your browser 'refresh' button or 'Control' + 'Refresh"

Here is an end of year schedule for Baton Rouge International Folk Dancers (BRIFD)  to help you organize your time for maximum dancing fun!  Hopefully you have survived the switch to Central Standard Time and are ready to be there on time!

First off, dancing for this Friday, November 10 has been Cancelled due to unfortunate conflicts with some key dancers and the unfortunate scheduling of the first LSU Basketball game of the season for 7PM that night in the adjacent Maravich Assembly Center.  This usually takes up all the close in parking spaces. Sorry about this but  we will move on from here to end the year out in typical style.

Dancing will resume the following Friday, November 17 and we will have some special guests dancing with us from the musical band, Ladies at Play.  They are excellent musicians and dancers and have danced with us before.  They will be playing for a live music extravaganza  the next day, Saturday, November 18, in which they will play live music for International folk dancing, English Country dancing and Contra dancing, a triple dance if you will.  This starts at 2 PM and lasts to 8 PM at St. Albans Chapel on the LSU Campus.  So definitely come back dancing this Friday night to get back in the dancing mood and enjoy meeting  and dancing with the

Ladies at Play.

And then for  the next Friday you may guess what is next by noticing the date, November 24 the day after Thanksgiving day.  Yes there will be NO dancing that Friday as it is a traditional day off for BRIFD and hope that everyone has a great Thanksgiving this year with family and friends.

BRIFD folk dancing will resume on  Friday, December 1 and 8th and the 15th if there will be enough dancers given all the Christmas activities that are typically going on then.  We will decide later about December 15th but December 1 and 8 are definitely dancing Fridays.

And then the last two December Fridays, the 22 and 29th we will NOT be dancing for the  traditional Christmas holidays.  And right now we will return for the first BRIFD Friday night for the New Year, 2018, on Friday , January 5th.

So it is time to say happy holidays and hope everyone has a good one!